Technology is advancing and becoming ever more useful in every aspect of our lives. However, sometimes our infrastructure is a little left behind.
We designed our products with this in mind. Our 4G devices allow you get internet connection to any device, anywhere.
This means you'll be able to keep an eye on your livelihood with our security cameras or get a reliable broadband connection into your home or business.
We aim to to continue making these technologies available to you and bringing you new technologies as they become available.
"I grew up in the Kent countryside in a small village called Mersham. I'm the 5th generation in my farming family which means I'm very accustomed to the rural life and the challenges it can bring.
Having had a growing passion for tech from a young age, I studied and worked in IT support, networking and infrastructure for 6 years before retraining as an Electrician. It became clear that friends and family had been struggling with the UK's slacking internet infrastructure. I found a solution using 4G technologies and Baxtech was born.
My aim is to help rural communities join the modern era of technology while keeping their livelihood safe, and their children occupied on Netflix!"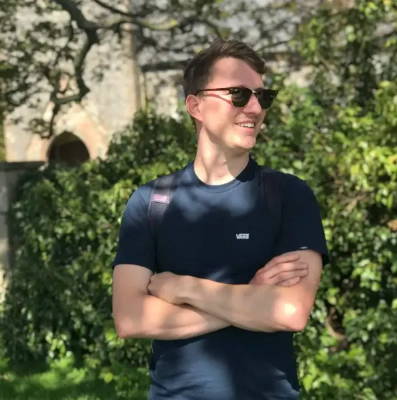 After the year we've all had, community has become very important in all our lives. We want to create a community where like minded people can share and help others, while we share our journey with you. Our Facebook group is a place where you can post rural news pictures, videos, help and advice. We are very active in the group and often post discount codes for our products, offer technical support and update you on any news. Join our flock, we're all in this together.